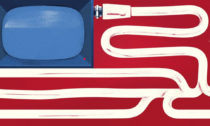 TV is changing. Cable and satellite TV subscribers peaked in 2012, and pay TV is losing millions of subscribers a year as consumers cut the cord and adopt Internet-based streaming services.
Consumers today watch more TV than ever – the average household watches nearly eight hours a day. More Americans own a TV than a computer or a smartphone. But they're changing what they watch – and the way they watch. This year, six people will cut the cord every minute.
Here are five reasons we believe cord-cutting is set to accelerate in 2019:
1) Streaming is vastly improving the TV experience
Research suggests TV habits change long before a cable subscriber cuts the cord...
Read More