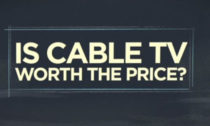 Save your wrath for the media giants that own lots of cable TV channels.
Cable TV is expensive. According to the FCC, the average cost of an expanded basic cable subscription reached $64.41 in 2013. The price of expanded basic cable has risen at about two and a half times the rate of inflation since 1995.
CABLE PROVIDERS LIKE TIME WARNER CABLE ARE NOT THE PRIMARY CAUSE OF SOARING CABLE BILLS.
The inexorable rise of cable prices explains why so many consumers are eager to cut the cord. But why is cable so expensive in the first place? Many people assume it is because pay-TV operators like Time Warner Cable (UNKNOWN:TWC.DL), AT&T (NYSE:T), and DIRECTV (NYSE:DTV.DL) are greedy — but that is not the whole story.
It is all about the bundle
The most frustrating thing for many c...
Read More