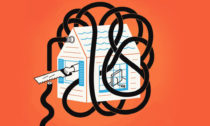 These days, more of us are considering cutting the cord and getting rid of cable, and with good reason. One is that there are now more options. The other is simply the growing cost of traditional pay TV.
In fact, industry analysts say people are leaving traditional pay-TV services at an accelerating rate and turning to cable-like streaming subscription services instead. These aren't services like Netflix that carry individual movies and TV series. Instead, they provide channels of content such as AMC, CNN, and HGTV along with broadcast networks (ABC, CBS, Fox, and NBC).
According to Bruce Leichtman, the president and principal analyst at Leichtman Research Group, the largest traditional pay-TV services lost almost 3 million subscribers in 2018, while the top two cable-replacement st...
Read More