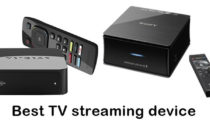 Are you unhappy with your cable or satellite provider? Looking for a cost-effective alternative to those services that will allow you to get you the entertainment you want at an affordable price?
If so, chances are you're shopping for the best streaming device, otherwise known as a streaming media player.
For our top streaming device recommendations, please see the product list above. We're confident you'll find something to suit your needs.
To learn more about streaming media players and how to make an educated purchase, please read our product shopping guide below.
Box vs Stick
Media boxes, which run the same way as a provider's box
To the untrained eye, it may seem inconsequential which one you get. After all, they're both designed to do the same thing.
Bu...
Read More